Things to Do in NYC
Explore Manhattan
The Lexington Hotel, Autograph Collection places you in Midtown Manhattan mere blocks from Grand Central Terminal and a short walk from world-famous New York City attractions including the United Nations, the Chrysler Building, Rockefeller Center and Times Square. Perfect for leisure-seekers or adventure travelers, our concierge team is ready to point you towards everything you want to do
and see in NYC.
The Lexington Hotel New York City
Grand Central Terminal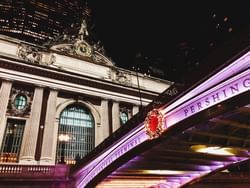 Right down the street from The Lexington, just a 4-5 minute walk from the hotel, you'll find all the excitement of this world-famous landmark offering shopping, dining and cultural experiences, as well as a major transportation hub.
Times Square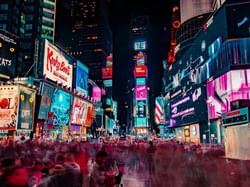 A 15 minute walk brings you to one of Midtown Manhattan's most renowned commercial intersections, a major tourist attraction and entertainment center offering fabulous dining options and, of course, those exciting, brilliant billboards!
Chrysler Building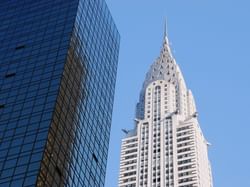 Take a short five minute walk to see this classic Art Deco skyscraper at the intersection of 42nd Street and Lexington Avenue. It's well worth a picture, as it's an iconic part of the NYC skyline featuring silver winged ornaments representing Mercury, god of travelers.
Bryant Park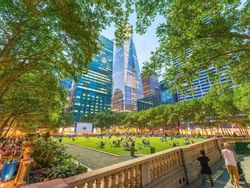 Considered by many to be Manhattan's Town Square, Bryant Park is a year-round destination famous for its gardens, plentiful activities, al fresco dining – and of course, chess and backgammon. All this lies just a 13 minute walk from the hotel.
Rockefeller Center/Top of the Rock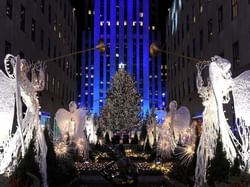 A refreshing 9-10 minute walk will take you to Rockefeller Park – worth visiting in any season! While the holidays bring the legendary tree and ice skating rink, all year round you'll find shopping, dining and one of the best views of Manhattan from the Observation Deck.
5th Avenue Shopping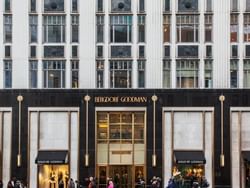 Whether you're used to luxury brand shopping or not, it's worth walking six minutes to experience 5th Avenue for yourself. Window shopping here is always free, and you never know when you might just find a bargain – or something you simply can't live without!
Empire State Building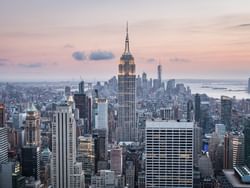 The Empire State Building is not only an iconic landmark – but it's one you can actually ride to the top of! With two observation decks, one on the 86th floor and one on the 102nd, you'll enjoy incredible 360° vistas of New York City and beyond here.
Central Park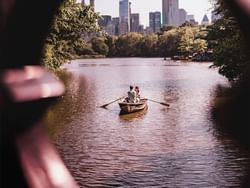 There is so much to do and see in Central Park that it's the perfect place to visit any time of year. From the intimate zoo and free events to tours by foot, bicycle, vespa, pedicab or classic horse and carriage, you're sure to find the right way to experience it.
United Nations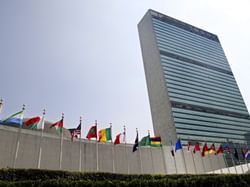 This impressive complex designed by Brazilian architect Oscar Niemeyer showcases flags from all participating countries – and features an art collection that rivals many museums. Buy a souvenir here – it's tax free because it's not considered to be on US soil!
Penn Station
The main intercity railroad station in NYC, Penn Station serves over 650,000 passengers a day and is the busiest transportation hub in the Western Hemisphere. While there are some shopping and dining outlets, they cater more to commuters than tourists.